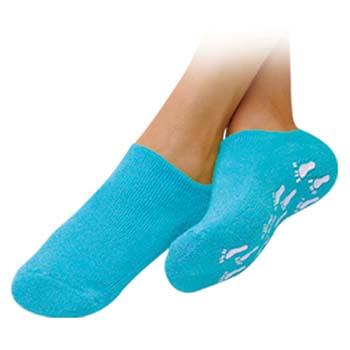 Product Description
Plush, therapeutic "slippers" lined with unique gel that releases moisturizing oils to soothe rough, dry, cracked skin and soften feet fast. Wear overnight or around the house. Apply moisturizing creams to feet before use for faster results. Non-slip soles. Washable, reusable and effective for months.
Washable and reusable. One size fits most.
One pair per package.