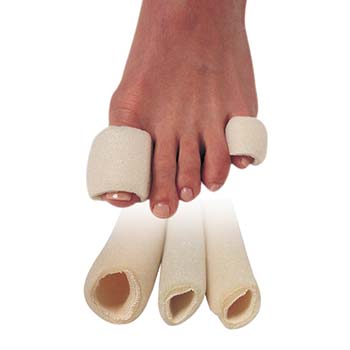 Product Description
Tubular bandages that you trim-to-fit for toe or finger. Soft, breathable foam is lined with cotton to reduce friction and pressure. Three 3" strips per package.
Washable and reusable.
Three per package of individual sizes
Assortment pack includes one of each size.
Suggested Size Guide
Size
Women's Shoes
Men's Shoes
S
4-71/2
--
M
8-10
6-81/2
L
101/2+
9-12
XL
--
121/2+

This Size Chart is a general guide to help you choose the correct PediFix product size.