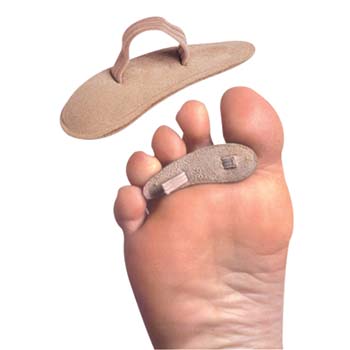 Product Description
Soft, felt-covered crescent-shaped pad nestles under bent toes to relieve pressure and friction, especially on toe-tips. Fits comfortably in shoes. Cotton-covered elastic loop correctly positions cushion under the second, third and fourth toes.
Washable and reusable. Specify Left or Right.
One per package.
Suggested Size Guide
Size
Women's Shoes
Men's Shoes
S
4-71/2
--
M
8-10
6-81/2
L
101/2+
9-12
XL
--
121/2+

This Size Chart is a general guide to help you choose the correct PediFix product size.